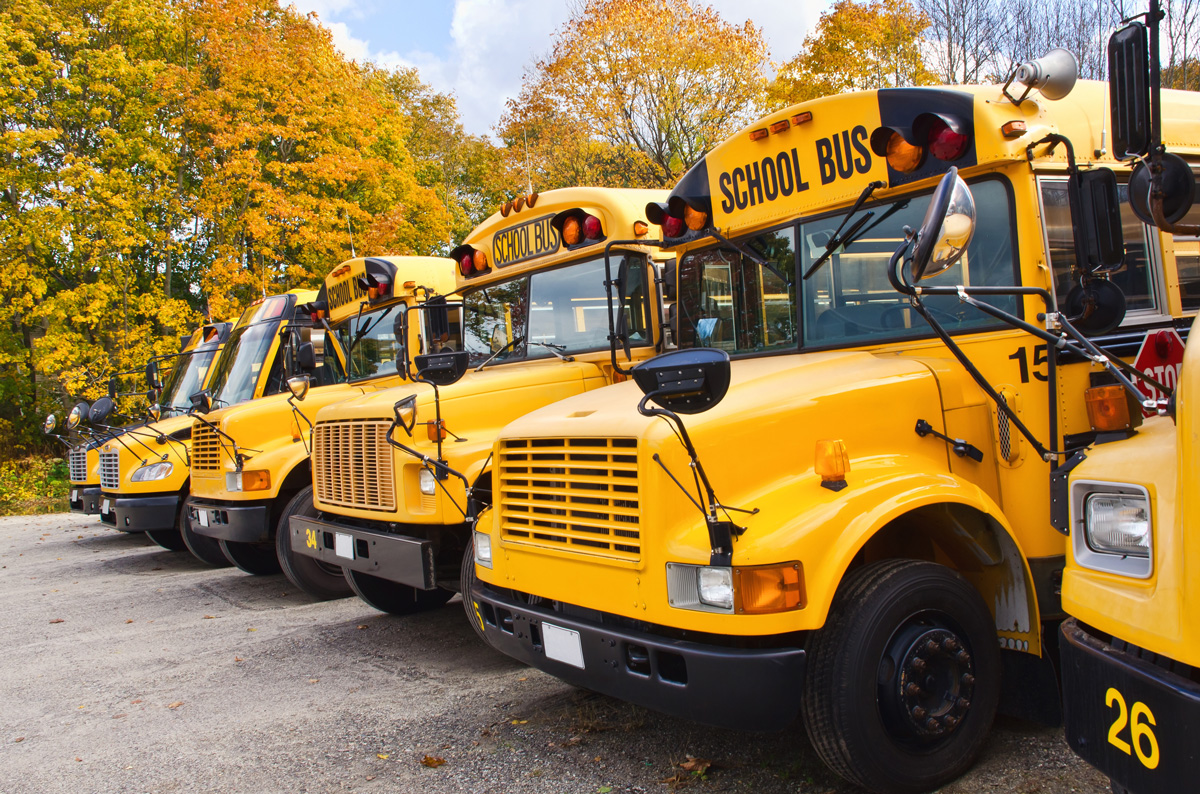 Bus Cancellation
In the event of unplanned school closures or bus cancellation, please listen to the following radio stations for announcements 99.7 Energy, Country 105.1 and The Wolf 101.5, go to STSCO – School Bus Delay and Cancellation website or visit the Curve Lake First Nation Facebook Page
Rules of Conduct
Curve Lake First Nation contracts busing services with an outside agency. Riding the bus is a privilege and every student should be aware of this.  These privileges may be suspended if necessary.  When this happens, the Principal will contact parents/ guardians.  The safety of every student must be considered.
Should a student have their bus privileges taken more than once in a school year, he or she will be prevented from riding the bus until their parents meet with the bus driver and Principal to discuss the issues and possible resolutions. Parents/ guardians will be required to transport their child to and from the school until after this meeting.
Please be aware that the bus will not go down private roads.  Students will be transported to O'shkiigmong Early Learning Centre or home.  Alternate destinations cannot be accommodated.  On any day your child will be picked up at the school, it is your responsibility to write a note in your child's agenda or call the school.
Please communicate the following with your child:
While riding on a school bus, students are responsible to the bus driver.  The bus driver is in charge so riders must respect and follow their instructions.
Be at your bus stop on time.  The bus will not wait.
Take your seat, facing forward and remain in it throughout the trip.
Talking will not be loud, obscene or distracting to others.  No yelling or shouting.
Eating and drinking is not allowed on the school bus.
Do not open and close windows unless authorized by the driver.
Actions must not be injurious or harmful to others.  Do not push or shove.
Students/parents will be responsible for any damage done to the bus resulting from improper behavior.
The aisle, front door and emergency door must be kept clear at all times.
Do not touch the property of others.
Should the driver have any problems with the behaviour of a student on the bus, he/she will complete a bus report and report the incident to the Principal.
Parents can contact the Principal if a student is having problems on the bus.  The Principal will investigate the issue with the bus driver.  If the problem persists, the Manager of Education will be notified. 
Failure to follow the rules may lead to suspension from riding on the bus under the Curve Lake First Nation Busing Policy, at the discretion of the bus driver and the Principal.