Math 4 Young Children
Cathy Bruce, PhD Dean of Education Director of the Center for Teaching and Learning Trent University, School of Education and her team worked with teachers to develop mathematics programming in our school.   This included professional learning and unit planning in mathematics followed by implementation in the classroom.
Dr. Bruce's research relates to mathematics for young children, involving teachers and other researchers as well as young students from Year 1 – Grade 2, to investigate what children are capable of spatially and mathematically, given rich tasks and adequate support in an atmosphere of playful learning.
One focus of learning for teachers and students in 2017 stemmed from the story of how the big dipper came to be.  Highlighting geometry and spatial reasoning, students explored stars and created a quilt to demonstrate their learning.
Our 2018 partnership included a study of number lines and math in nature:  "At Curve Lake First Nation School, we have explored math in nature by taking a symmetry walk and finding natural objects with balance. Another way we have talked about symmetry is by thinking about the eagle and his wings being symmetrical. Teachers at the school have also designed an eagle mat to connect equality of quantity, balance and symmetry together." (Dr. Bruce, 2018)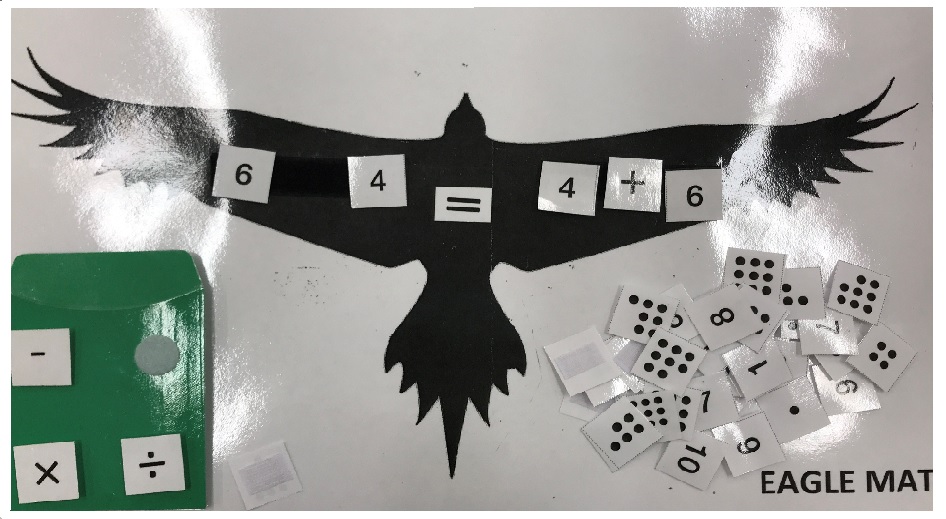 Community Connections
Our school is fortunate to be located in a community with many organizations available to support our programming and student learning. These partnerships include:
Curve Lake First Nation Health Center
Curve Lake Cultural Center
O'shkiigmong Early Learning Center
SOADI – Southern Ontario Diabetes Initiative
Aboriginal Community Recreation Activators Ontario